Causes
Maryland Marriage Alliance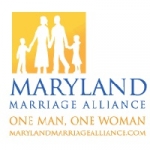 About Maryland Marriage Alliance
The Maryland Marriage Alliance is a grassroots, non-partisan, interfaith coalition dedicated to preserving the traditional definition of marriage in Maryland law. The Maryland Marriage Alliance is supported by the Maryland Family Alliance, the Maryland Catholic Conference, and the National Organization for Marriage, and is the leading entity in Maryland focused solely to the preservation of marriage. Along with our three sponsoring organization, we are made up hundreds of local community leaders, pastors, family organizations, and concerned citizens who know that preserving traditional marriage helps keep Maryland strong.
SHOW YOUR SUPPORT
Once you've entered your email just click the button below to be listed as a supporter!

Supported

You stand with
Maryland Marriage Alliance

Be a Supporter

In a couple simple steps you can support this cause.

Tweet It

Show strength in numbers by using the power of social media

Be a Fundraiser

You can be a key player in getting your cause supported!

Recruit Friends Now

In a few clicks you can help get your cause be supported.