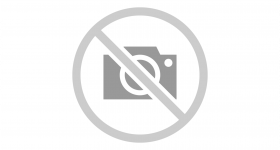 Stop AME – Un référendum sur l'AME, c'est possible!
| | |
| --- | --- |
| Target Name | Target Organization |
| StopAME | (....) |
Suction pump
The possibility for any illegal immigrants, thanks to the AME, to benefit from French medical services without compensation encourages illegal immigration.
The health system
The Covid-19 crisis has shown the dilapidated state of our social and hospital structures, which suffer from a very great lack of resources, and the AME is an additional burden on health services.
Tax justice!
Caring for free and without consideration those who have no right to be on our territory, is an injustice done to all French people who finance the social system through their work.
The Petition
Êtes-vous favorable au référendum sur StopAME ?
The State Medical Aid is the generous will of France to medically support all those who are on its territory.
Since 2010 the financing of the AME planned by the state has been multiplied by 2!
And it continues to grow!
Today it is more than one billion euros per year paid by the taxpayer.
The French economic and health situation no longer allows us to help the French less than the foreigner.
The French people must be able to express themselves on the use of public money:
it is their taxes, their work, their money!
We need to think together about changing this measure, for that we need you!
Together, let's bring together the 200 parliamentarians and 4.5 million citizens needed!
Sign the form below!
Ask for the referendum!
Val d'Oise senator Sébastien Meurant is calling for a referendum on State Medical Aid.