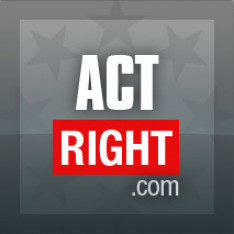 About ActRight.com
ActRight.com revolutionizes online conservative political action. We put the power of fundraising for candidates and causes in your hands. We also allow the best actions-petitions, letters to Congressman, and much more-to be in one place for you to quickly and easily make a difference. We enable, you decide.
SHOW YOUR SUPPORT
Be a Supporter

In a couple simple steps you can support this candidate.

You are listed as a supporter for:
ActRight Action

Tweet It

Show strength in numbers by using the power of social media

Recruit Friends

In a few clicks you can help get your cause be supported.