National Organization for Marriage Education Fund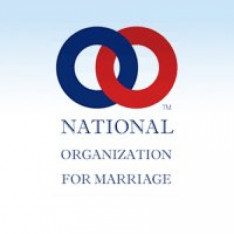 About National Organization for Marriage
The NOM Education Fund represents another aspect of NOM's overall effort to protect marriage, engaged solely in pro-marriage education and research, making information resources available to clergy, scholars, political leaders, and activists across the country. The NOM Education Fund is separately organized as a 501(c)(3) organization and NOM Education Fund donations are tax deductible.
SHOW YOUR SUPPORT
Be a Supporter

In a couple simple steps you can support this candidate.

You are listed as a supporter for:
National Organization for Marriage Education Fund

Tweet It

Show strength in numbers by using the power of social media

Recruit Friends

In a few clicks you can help get your cause be supported.