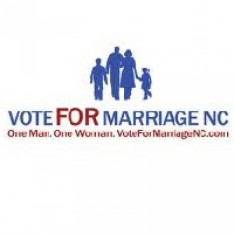 About Vote for Marriage NC
An amendment defining marriage as between one man and one woman is necessary to prevent future legislative and judicial efforts to redefine this sacred institution. We strongly believe that North Carolina voters have the right to decide what marriage means in our state, just as voters in 30 other states have done. By placing the traditional definition of marriage in the Constitution, we can ensure that it will always be North Carolina voters, and not politicians or unaccountable judges, who will have the final say on marriage in North Carolina.
SHOW YOUR SUPPORT
Be a Supporter

In a couple simple steps you can support this candidate.

You are listed as a supporter for:
Vote for Marriage NC

Tweet It

Show strength in numbers by using the power of social media

Recruit Friends

In a few clicks you can help get your cause be supported.