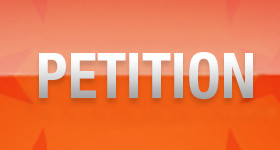 Protect Hawaii's Children From X-Rated Sex-Ed
Target Name
Target Organization
Hawaii Board of Education
Donald Horner
Brian De Lima
The Hawaii public school Board of Education recently passed a policy that will require "comprehensive" sex education in public schools.
This new sex education policy was passed prior to any discussion about what the curriculum will actually include. Now, abortion giant Planned Parenthood will get to decide what is included in the curriculum!
In Hawaii, the current (abstinence based) curriculum teaches students that abstinence is the surest way to avoid unplanned pregnancies and unwanted diseases. The new policy will include no education on the benefits of abstinence. Instead, it will encourage sexual activity and discuss faulty methods of avoiding pregnancy and disease.
According to a pro-parent activist who was present at the board discussion, the new curriculum is likely to include a discussion on sodomy, among other vulgar sexual topics. In the past, curriculums approved by Planned Parenthood have included medically inaccurate information on topics such as sodomy. And, since the curriculum's section on contraception must be approved by Planned Parenthood, it will almost certainly include a discussion on abortion.
These controversial topics should NOT be discussed in a public school classroom. It is the parents' prerogative to decide for themselves how much their children should learn about these topics and how they will approach these discussions.
Not only did the Board of Education drastically alter what is taught in sex education classes, they also made it harder for parents to take their children out of these classes. Instead of the "opt-in" policy that was previously in place for sex education in Hawaii, parents will now have to proactively "opt-out" of these classes. This shift places more power into the hands of the state and removes power from the hands of the parents. For this reason, pro-parent groups such as Fathers and Mothers for Children have been actively opposing this policy.
Hawaii is known for its low abortion and teen pregnancy rates. As one pro-parent advocate points out, "all this has occurred under the current abstinence based policy. Why would anyone fix a policy that seems to be working?"
The Board of Education doesn't even know what will be present in this new curriculum, but they have chosen unwisely to pass the policy anyway. Fixing a working system with an unknown solution is not a wise policy decision, and it is unfair to parents who want to be part of the discussion on this new curriculum.
Sign this petition to send an email to the Hawaii Board of Education asking them to reconsider this anti-parent policy!
---
Additional Resources:
LifeSiteNews article about the policy
Text of the new sexual education policy
Article regarding the bait and switch pulled by the Board of Education
Discussion on the dangers of the "sex-ed" establishment
The Petition
Reconsider "Comprehensive" Sex Ed
Hawaii Board of Education,
I am writing to express my disapproval of your recent decision to force all Hawaii public schools to teach "comprehensive" sex education classes.
The board was unable to produce a draft of the curricula that will be used to teach students, yet you decided to pass the ruling regardless. We don't even know what is being passed! The policy should have been held until an actual curricula was produced for discussion. Failing to do so is is a clear misuse of the Board of Education's power.
In the past, Hawaiian parents were allowed to "opt-in" to sex education curricula, leaving the power in their hands. Now, students will be entered into the classes by default. This is an offense to parental rights in Hawaii.
Passing a ruling on "comprehensive" sex education without even telling parents what will be in the curriculum is unwise and unconstitutional. Please reconsider your decision to implement this ruling.