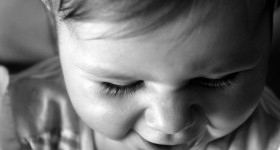 ALL CHILDREN SHOULD HAVE PROTECTION FROM ABORTION
| | |
| --- | --- |
| Target Name | Target Organization |
| Speaker Brian Bosma | (Indiana General Assembly) |
| Public Policy Committee | (Indiana General Assembly) |
URGENT!!
SIGN THIS PETITION TODAY TO DEMAND THAT THE PROTECTION AT CONCEPTION BILL RECEIVE A FAIR HEARING AND A VOTE!
Life has been defined at conception and we know that a women can't be pregnant with anything other than human life, this defines abortion as nothing less than murdering human people.
Every year we allow the torture and dismemberment of over 1 MILLION PEOPLE. The reason this happens is because we haven't stopped it...It is time to get serious about saving the lives of these innocent people.
Sign the petition if you believe that every child has the RIGHT TO LIVE!
This petiton will be first presented to the Indiana General Assembly in support of passing a bill that protects all Hoosier babies from death by abortion.
It will then be distributed to other states that have legislation stating the demand protection at conception.
(Petition sponsored by Hoosiers For Life)
The Petition
Every Person Has The Right To Live Support The PROTECTION AT CONCEPTION BILL
Whereas: Indiana Code already notes, "That human physical life begins when a human ovum is fertilized by a human sperm." IC 16-34-2-1.1
Whereas: Despite this, preborn babies continue to be slaughtered in the womb at an estimated rate of 22 per day in Indiana.
Whereas: What Indiana needs to do is protect the preborn life that the Indiana Code has already acknowledged exists.
Therefore: I urge you to support passing Protection at Conception Act immediately!