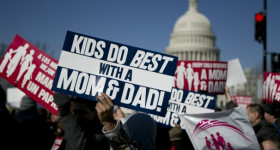 SB 375: What's Best for Georgia's Kids
By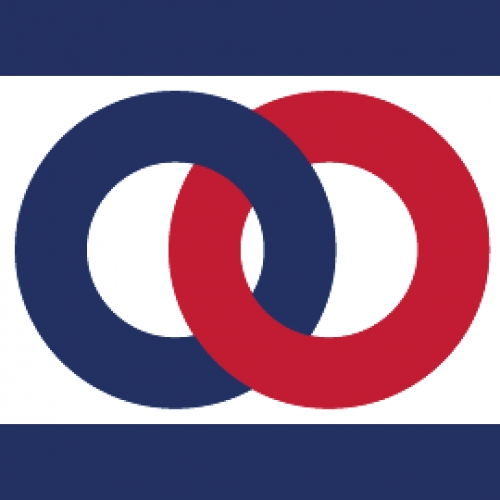 National Organization for Marriage
| | |
| --- | --- |
| Target Name | Target Organization |
| Bill Cowsert | (Senate Majority Leader) |
| Tom Krause | (Senate Maj. Leader Chief-of-Staff) |
| Hayley Connor | (Senate Maj. Leader Legislative Assistant) |
| David Ralston | (Speaker of the House) |
| Spiro Amburn | (Speaker's Chief-of-Staff) |
| Tim Bearden | (Speaker's Deputy Chief-of-Staff) |
| Steve Gooch | (Senate Majority Whip) |
| John Kennedy | (Senate Maj. Caucus Chair) |
| John Wilkinson | (Senate Maj. Caucus Secretary) |
| Jon Burns | (House Majority Leader) |
| Christian Coomer | (House Majority Whip) |
As you may have read in the news, late last week Georgia's lawmakers passed a critical bill, SB 375, or the "Keep Faith in Adoption and Foster Care Act."
The purpose of the bill is simple: to prevent discrimination against faith-based adoption and foster-care agencies that believe that marriage, the basis of family, is solely between a man and a woman, and that therefore only place children in intact homes with a loving mom and dad. The proposed law prohibits the denial of grant funding to faith-based agencies based on their beliefs on marriage, and provides additional protections.
---
Just last month, a bill amending Georgia adoption law was stripped of all provisions protecting faith-based agencies and individuals and their right to free exercise and conscience, because Governor Deal threatened veto if such provisions were included. SB 375 is a way to implement those protections, but the Governor is going to work against it: and that's why Georgia's lawmakers need to know you're supporting them in this effort.
Please sign below to send an email to the leadership of the Georgia legislature today.
After you've signed, please call these offices as well using the numbers in the list below; and - if you're a Georgia resident - consider visiting this link to look up your own Representative and Senator and contact them, too.
| | |
| --- | --- |
| Senate Majority Leader Bill Cowsert | 404-463-1366 |
| Speaker of the House David Ralston | 404-656-5020 |
| Senate Maj. Whip Steeve Gooch | 404-656-9221 |
| Senate Maj. Caucus Chair John Kennedy | 404-656-0045 |
| House Maj. Leader Jon Burns | 404-656-5052 |
| House Maj. Whip Christian Coomer | 404-656-5024 |
Finally, after contacting these lawmakers and speaking truth to power, spread the word: share this petition with friends and family and encourage them to sign as well!
The Petition
Support SB 375! It's What's Right for Georgia's Kids
I write today to express my firm support for Senate Bill 375, the "Keep Faith in Adoption and Foster Care Act."
The reasonable protections included in this act for faith-based child welfare service providers are basic rights guaranteed under the free exercise clause of the First Amendment. The beliefs of these agencies simply reflect the beliefs of countless generations and people all around our nation and the world today, that marriage is the union of one man and one woman and that kids do best with a loving mom and dad. At the very least, the belief that moms and dads are not interchangeable and that kids deserve a home with a loving mother and father should not make the believing person or agency subject to discriminatory treatment by the government, onerous lawsuits, the restriction of grant funding, or other reprisals. If such agencies are not protected, and they are then targeted by LGBT activists with lawsuits and protests - which they certainly would be - it would only be the children who would suffer, as these agencies would be forced to shutter their doors like has happened in other nations and states.
Please support SB 375, and put pressure on the Governor to sign this reasonable act into law!