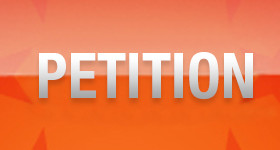 Amend the U.S. Constitution to Defend Marriage
| | |
| --- | --- |
| Target Name | Target Organization |
| Congress | (Leaders of Congress) |
The National Organization for Marriage is petitioning Congress to codify and define marriage once and for all by an amendment to Constitution of the United States. This is the surest way to protect marriage from attacks by radical judges and legislators who respond to the will of the powerful same-sex 'marriage' lobby rather than to the will of the people. We need this amendment to firmly protect marriage and prevent a radical redefinition of marriage being foisted on the whole nation.
The Petition
Amend the U.S. Constitution to Defend Marriage
We the undersigned citizens of the United States hereby call for the Constitution of the United States to be amended to provide that marriage in the United States shall consist only of the union of a man and a woman. We request that the Congress of the United States take such action as is necessary to put forth such an amendment for consideration by the states.