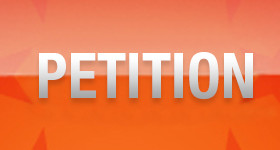 Disney dechet
| | |
| --- | --- |
| Target Name | Target Organization |
| Jugoslav Kiprijanovic | (IOF) |
| Marko Ignjatijevic | (IOF) |
Le géant du divertissement Disney évolue de plus en plus dans une direction anti-famille, promouvant une idéologie radicale. Notamment en luttant contre la loi floridienne visant à la protection des enfants et interdisant la propagande pour le changement de sexe à l'école. Mais la résistance s'organise et le combat s'intensifie: le gouverneur de Floride menace de supprimer les abondants privilèges légaux et fiscaux du groupe dans cet Etat et de nombreux parents réclament un retour de Disney à la production de dessins animés pour enfants – et non pour détruire nos enfants!
The Petition
Disney dechet
Signez la pétition adressée à Bob Chapek, PDG de Disney
Je vous écris pour vous faire savoir que je me joins à des centaines de milliers de personnes à travers le monde pour refuser TOUS les produits Disney jusqu'à ce que votre société cesse sa campagne contre la loi de Floride protégeant les enfants dans nos écoles et décide de rester en dehors de la guerre culturelle. Au fil des ans, Disney est devenu de plus en plus radical en adoptant l'idéologie du genre et l'agenda LGBT. Des « gay prides » obscènes dans vos parcs à thème à la promotion de l'idéologie du genre dans vos films, j'en ai assez de ces absurdités. Disney était naguère favorable à la famille et à l'innocence. Plus maintenant. Par conséquent, tant que vous n'aurez pas changé, je m'abstiendrai de visiter vos parcs ou de regarder vos films. J'ai bien noté que Disney comprenait beaucoup de marques, comme ABC, ESPN, Touchstone Pictures, Marvel, Lucasfilm, A&E, The History Channel, Lifetime, Pixar, Hollywood Records ou encore Core Publishing. Je ne suis pas intolérant. Je veux simplement pouvoir regarder des films adaptés aux familles et aux enfants sans avoir à subir les effets d'une idéologie radicale. J'espère que vous allez immédiatement changer de cap et mettre fin à votre soutien à l'idéologie du genre.