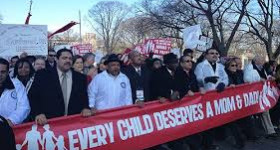 Be A Part Of The Virtual March For Marriage!
By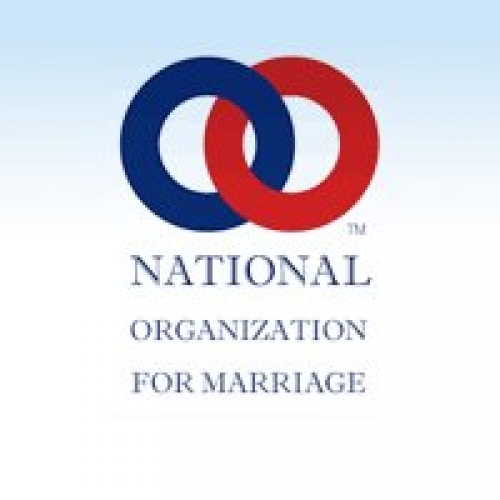 National Organization for Marriage Education Fund
Target Name
Target Organization
NOM
On April 25, 2015 thousands of Americans led by the National Organization for Marriage and co-sponsoring organizations will be marching to the Supreme Court in Washington, DC – just days before the Court hears oral arguments in a case that could determine the legal definition of marriage for years to come.
This is our last, best chance to urge the Court to preserve marriage and respect the decision of over 50 million voters and legislators across the country.
If you can possibly make it to Washington to participate in person, we need you! But if it is not possible for you to attend the March in person, you still can be a part of the action by signing up to be a member of the Virtual March for Marriage!
Simply sign the petition below and you will receive communications on what you can do to protect marriage in your own community in conjunction with the March for Marriage in Washington.
The Petition
I Support the March for Marriage
WHEREAS, the institution of marriage as a sacred union between one man and one woman has been a primary building block for every successful society in recorded human history, a shared institution across all continents, cultures, races, and religions;
WHEARAS, research shows that married people are happier, healthier and less of a burden on society, and that it is vitally important for children to have both a mother and a father present in their lives;
WHERAS, traditional marriage has been overwhelmingly upheld by over 60 million voters at the ballot box;
WHERAS, we have witnessed an avalanche of retributive actions taken upon those who believe in marriage as the union of one man and one woman in places where marriage has already been redefined;
WHEREAS, activist federal judges have improperly overturned state marriage laws and imposed a genderless version of "marriage" in contravention of the wishes of state voters;
THEREFORE, I am steadfastly resolved to resist any attempt to redefine marriage; to roll back laws redefining marriage wherever they have been enacted; and to defend the religious liberties of citizens in places where marriage has already been redefined.
I support the March for Marriage on April 25, 2015 and will do my part to encourage others to do the same.