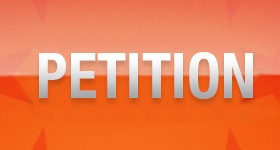 Stop Democrats Sham Respect For Religious Liberty
Target Name
Target Organization
Mitch McConnel
The Democrats are set to use the doomed Highway Bill to provide cover for their support of Obama's HHS contraception mandate which violates people's religious liberty.
Attached to the Highway bill is Senator Roy Blunt's amendment for conscience protection from the HHS mandate. While likely to fail, Democrats will vote for this amendment to appear as if they support conscience protections, confident that the bill will never pass.
This amendment gives Democrats all the smoke and mirrors they need to appear friendly to conscience protection while ensuring that there is no real protection for conscience.
We need to send a message to Senator Mitch McConnell to stop the Democrats from obtaining this political advantage. Urge McConnell to allow the Jim DeMint amendment for full Obamacare repeal instead.
This will put the Democrats in an awkward position and force them to show their hand.
Sign our petition to McConnell so we can stop this slight-of-hand and prevent the Democrats from re-election.
The Petition
Stop the Democrats HHS Sleight-Of-Hand
Dear Senator McConnel,
Please allow a vote on the amendment by Senator DeMint to fully repeal Obamacare, rather than Blunt's amendent to the Highway bill.
This will put the Democrats on the spot instead of giving them cover and threatening the upcoming elections.