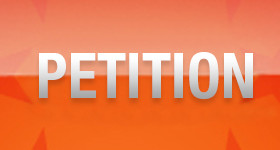 Dump Starbucks for Supporting Same Sex Marriage
Target Name
Target Organization
Starbucks
We are urging consumers across the globe to "Dump Starbucks" because the massive international corporation has taken a corporate-wide position that the definition of marriage between one man and one woman should be eliminated and that same-sex marriage should be considered equally 'normal'. As such, Starbucks has declared it will use its influence and resources in a culture war against at least half its US customers, and against the vast majority of its international consumers who do not share Starbuck's moral values.
The Petition
To the CEO and Board of Directors of Starbucks:
I am deeply offended by your corporate position to support same-sex marriage and your decision to oppose the reasonable moral views of half your US customers and the vast majority of your international consumers.
Therefore, I will no longer purchase anything from Starbucks until you stop attacking the natural institution of marriage as the union of one man one woman.