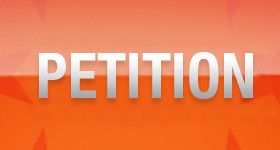 University of San Diego Celebrates 'Gender non-conformity'
| | |
| --- | --- |
| Target Name | Target Organization |
| Mary Lyons | (President, University of San Diego) |
The University of San Diego, a Catholic university, held a drag show put on by some of its students with the blessing of the administration and President Mary Lyons, despite the strong protest by other students and alumni.
The president defended the drag show as an educational activity to help foster students' empathy for 'gender non-conformity'.
Our petition calls for accountability for the betrayal of the schools Catholic mission by its president Mary Lyons.
The Petition
University of San Diego Administration Must Be Held Accountable
USD President Mary Lyons ignored the protests and objections of its Catholic students and alumni. We can no longer trust the university administration to guarantee that students will not be exposed to anti-Christian 'celebrations' of the homosexual agenda.
We demand an apology by the administration or the resignation of President Lyons.