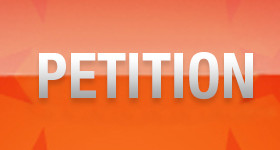 Stoppen Sie die Diskriminierung von Konservativen durch Stripe!
Target Name
Target Organization
Patrick Collison, Stripe CEO and Co-Founder
Die Big-Tech Tyrannei ist in den Finanzdienstleistungssektor eingesickert!
Die Handlungen von Stripe gegen die
Internationale Organisation für die Familie
(IOF) stellen eine klare Standpunktdiskriminierung und eine Beleidigung für Menschen des Glaubens und Verteidiger der traditionellen Ehe dar. Schließen Sie sich der IOF an und protestieren Sie gegen diese unfaire Behandlung und fordern Sie, dass
Stripe
diese Situation sofort korrigiert!
HEUTE UNTERZEICHNEN!
The Petition
Stripe muss aufhören, Konservative zu diskriminieren!
Das Verhalten von Stripe gegenüber der Internationalen Organisation für die Familie (IOF) durch das Schließen ihres Kontos wegen ihrer traditionellen Ansichten über Ehe, Familie, Leben und Religionsfreiheit ist völlig inakzeptabel. Meinungs-Diskriminierung und ein Beispiel der Big-Tech Tyrannei!
Ich schreibe heute, um meine Empörung über diese Behandlung zum Ausdruck zu bringen und verlange eine Entschuldigung und eine Wiedergutmachung des Schadens, der der Internationalen Organisation für die Familie zugefügt wurde, und eine Beleidigung aller gläubigen Menschen und der Verteidiger von konservativen Werten der Familie, der Ehe und des Lebens darstellt. Das Konto der IOF muss wieder geöffnet werden und die Daten müssen wieder zugänglich gemacht werden.
Stripe darf es nicht erlauben, Konservative auf diese Weise aus der Öffentlichkeit zu drängen, und wer auch immer diese eklatant diskriminierende Behandlung autorisiert hat, sollte sich schämen, da er weiß, dass er Milliarden von Menschen auf der ganzen Welt beleidigt hat, die die Ansichten von IOF und seinen Partnerorganisationen teilen.
Ich hoffe aufrichtig, dass der Senat der Vereinigten Staaten diese Angelegenheit weiter untersuchen wird und dass Stripe für diese ungeheuerliche Aktion zur Rechenschaft gezogen wird.