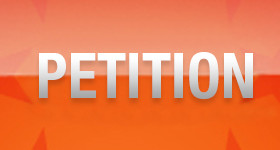 Stripe discrimina "iFamNews". Fermiamola
Target Name
Target Organization
Patrick Collison, Stripe CEO and Co-Founder
La tirannia «Big Tech» ha raggiunto anche il settore dei servizi finanziari.
Le azioni intraprese da Stripe ai danni dell'International Organization for the Family (IOF), editore di "iFamNews", sono una palese discriminazione della libertà di espressione e un insulto nei confronti di tutti coloro che hanno a cuore il rispetto della vita umana e della famiglia naturale.Unisciti alla nostra protesta contro questa ingiustizia, chiedendo a Stripe di fare immediatamente marcia indietro.
FIRMA SUBITO!
All'amministratore delegato e co-fondatore di Stripe, Patrick Collison, abbiamo inviato la richiesta in lingua inglese che anche tu puoi firmare adesso qui. Questa la traduzione in italiano:
Quanto fatto da Stripe nei confronti dell'International Organization for the Family
(
IOF
)
, che, colpevole delle proprie opinioni di impronta tradizionale su matrimonio, famiglia, vita e libertà religiosa, si è visto chiudere il proprio
account
, è una discriminazione del tutto inaccettabile della libertà di espressione e un esempio della tirannia esercitata dal settore «Big Tech».Le scrivo quindi per esprimere la mia indignazione di fronte a un comportamento di questo genere e per chiedere che Stripe si scusi, ponendo rimedio sia ai danni che ha causato all'IOF sia all'insulto che ha rivolto ai credenti e a tutti coloro che sul tema della famiglia nutrono opinioni di impronta tradizionale o conservatrice. Stripe deve ripristinare l'
account
dell'IOF e inviare a esso tutti i dati che ancora tiene in ostaggio, scusandosi.Stripe non può intimidire pubblicamente i conservatori come fanno i bulli e chiunque abbia autorizzato questo comportamento palesemente discriminatorio dovrebbe vergognarsi, sapendo di avere offeso miliardi di persone che, in tutto il mondo, condividono le opinioni dell'IOF e dei suoi
partner
. Spero sinceramente che il Senato degli Stati Uniti prenda in esame la questione e che Stripe venga ritenuto responsabile di questa azione oltraggiosa.
The Petition
Stripe needs to stop discriminating against conservatives!
Stripe's conduct toward the International Organization for the Family (IOF) by shutting down their account for holding traditional views about marriage, family, life, and religious liberty is completely unacceptable viewpoint discrimination and an example of Big Tech Tyranny.
I am writing today to express my outrage at this treatment and demand an apology that Stripe make amends for the damages caused to the International Organization for the Family and the insult given toward people of faith and others who have traditional or conservative views regarding the family by reinstating IOF's account, sending them all the data they are holding hostage, and apologize for this conduct.
Stripe cannot be allowed to bully conservatives out of the public square in this way, and whoever authorized this blatantly discriminatory treatment should be ashamed, knowing that they have offended billions of people around the world who share the views of IOF and its partner organizations. I sincerely hope that the United States Senate will look into this matter further and that Stripe will be held accountable for this outrageous action.