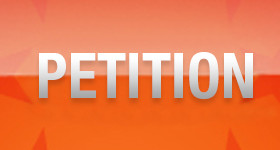 Demand Justice for Justina
| | |
| --- | --- |
| Target Name | Target Organization |
| Massachusetts Lawmakers | (Massachusetts Congress) |
A Massachusetts juvenile court judge has given permanent custody of Justina to the Department of children and families, ruining her parents attempt to bring her back home. Now they will likely have to wait until her 18th birthday when she becomes a legal adult.
Justina was taken away from her parents after a Massachusetts hospital diagnosed her with a psychiatric disorder and her parents disagreed with their diagnosis - going instead with their own doctors at Tuft in their home state of Connecticut.
Many are outraged by this, seeing it as blatant government overreach into the life of a family.
Sign our petition to support Justina and her parents in their efforts to be reunited.
The Petition
Stand with Justina and her Parents
We demand that Massachusetts lawmakers investigate this injustice that has been done to an innocent family who were merely following their own doctors orders. Who made Massachusetts hospitals the only authorities in the United States on children's health?
The arrogance on the part of Massachusetts judges and health officials is appalling and has broken and devasted this family, and Justina herself.
We stand with Justina and her parents in their efforts to be reunited.